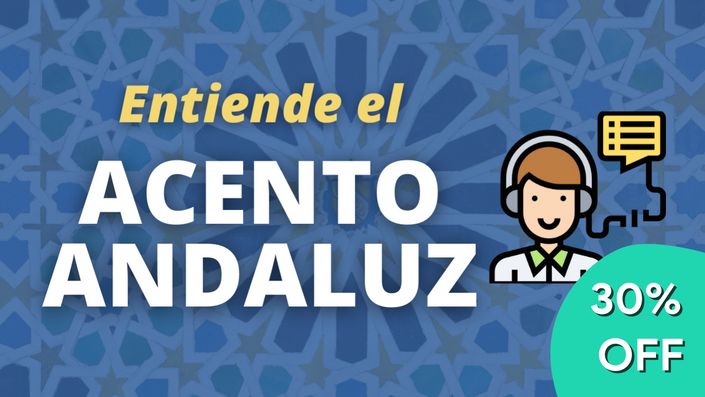 Entiende el acento ANDALUZ
Mejora tu comprensión auditiva del español de Andalucía y de otros países
Watch Promo
[English version down below]
¡Bienvenido/a al único curso sobre el español andaluz que existe en internet!
¿Quieres vivir en Andalucía? ¿Vas a venir a estudiar una temporada al sur de España? ¿Tienes un amigo andaluz y no lo comprendes? ¿Has estudiado mucho español, pero no consigues entender a la gente del sur de España?
En Andalucía viven casi 8,5 millones de personas, es decir, un 18 % de la población de España. Eso quiere decir que un 18 % de los españoles tienen este acento. Además, el andaluz es similar al acento de otras regiones del sur de España como Extremadura, Murcia o las Islas Canarias, así como también es parecido al acento de algunos países hispanos como República Dominicana, Venezuela o Cuba. Entender el acento andaluz te va a permitir familiarizarte con el acento de muchos otros hispanohablantes. ¿Quieres entenderlos a todos? ¡Este curso es tu solución!
Este curso combina la teoría necesaria para entender qué es el dialecto andaluz y la práctica que necesitas para reconocer y comprender a los españoles de Andalucía.

¿QUÉ INCLUYE?
Casi 1,5 horas de vídeos 📹 con lecciones sobre la historia, la influencia o las características del andaluz;
Un esquema de la teoría con los principales rasgos del andaluz y ejemplos;
8 pistas de audio 🎧 (de entre 4 y 6 minutos cada uno) que reflejan los acentos de las 8 regiones de Andalucía;
Actividades de comprensión auditiva de las pistas de audio;
Las soluciones ✅ a las actividades;
La transcripción 📝de las pistas de audio con los características del andaluz señaladas; y
Glosarios de las palabras más interesantes de cada pista de audio.
Y, para terminar, un 🎁BONUS🎁 para ayudarte a seguir en contacto con esta variedad del español después de terminar el curso.
---
Welcome to the only course on Andalusian Spanish available on the Internet!
Do you want to live in Andalusia? Are you going to live in the South of Spain for some time? Have you got an Andalusian friend you don´t understand? Have you been studying Spanish for many years, but you still don't get to understand people from Southern Spain?
There are nearly 8.5 million people in Andalusia, which amounts to 18 % of the Spanish population. This means that 18 % of Spaniards have this accent. Besides, the Andalusian accent is similar to other Spanish regions' accents such as those from Extremadura, Murcia o Islas Canarias, as well as to other Central America's accents, such as the Dominican Republic, Venezuela, or Cuba. Understanding the Andalusian accent will help you get used to many other Spanish speakers' accents. Would you like to understand them all? This course is just what you need!!
This course combines both the basic theory you need to understand what is the Andalusian Spanish dialect and practical exercises that will help you identify and understand people from Andalusia.
This course INCLUDES:
Almost 1,5 hours of video content 📹 with lessons on the history, influences, and main features of this Spanish variety;
An outline of the theory studied with illustrative examples;
8 audio tracks 🎧 (4-6 minute long each) showing the accent of the 8 different regions in Andalusia;
Listening comprehension activities for every audio track;
Solutions ✅

to the activities;
A transcript 📝

of every audio track with all Andalusian features highlighted, and
Glossaries of the most interesting words in every audio track.
And last but not least, a 🎁BONUS🎁 to help you keep practicing this Spanish variety after finishing the course.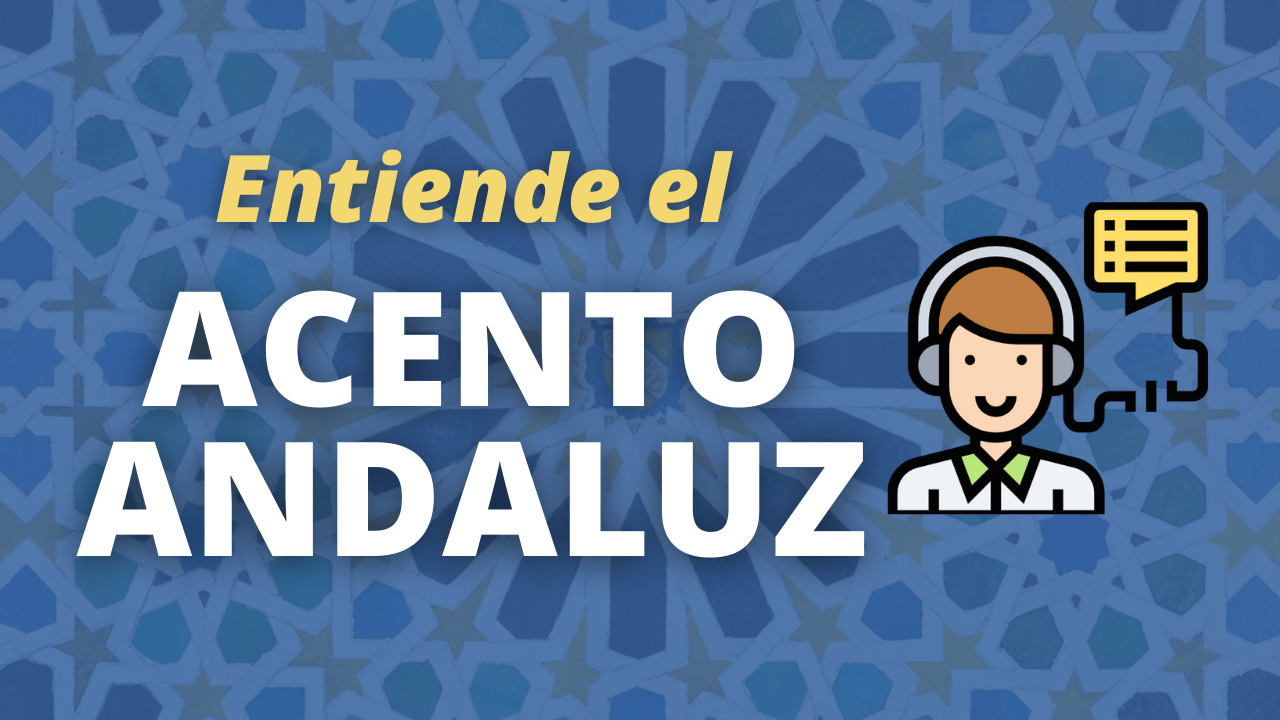 Course Curriculum
¡Bienvenido/a al curso!🥳
Available in days
days after you enroll
1. ¿Qué es el andaluz?🤔
Available in days
days after you enroll
Escucha 1 🎧 [acento de MÁLAGA]
Available in days
days after you enroll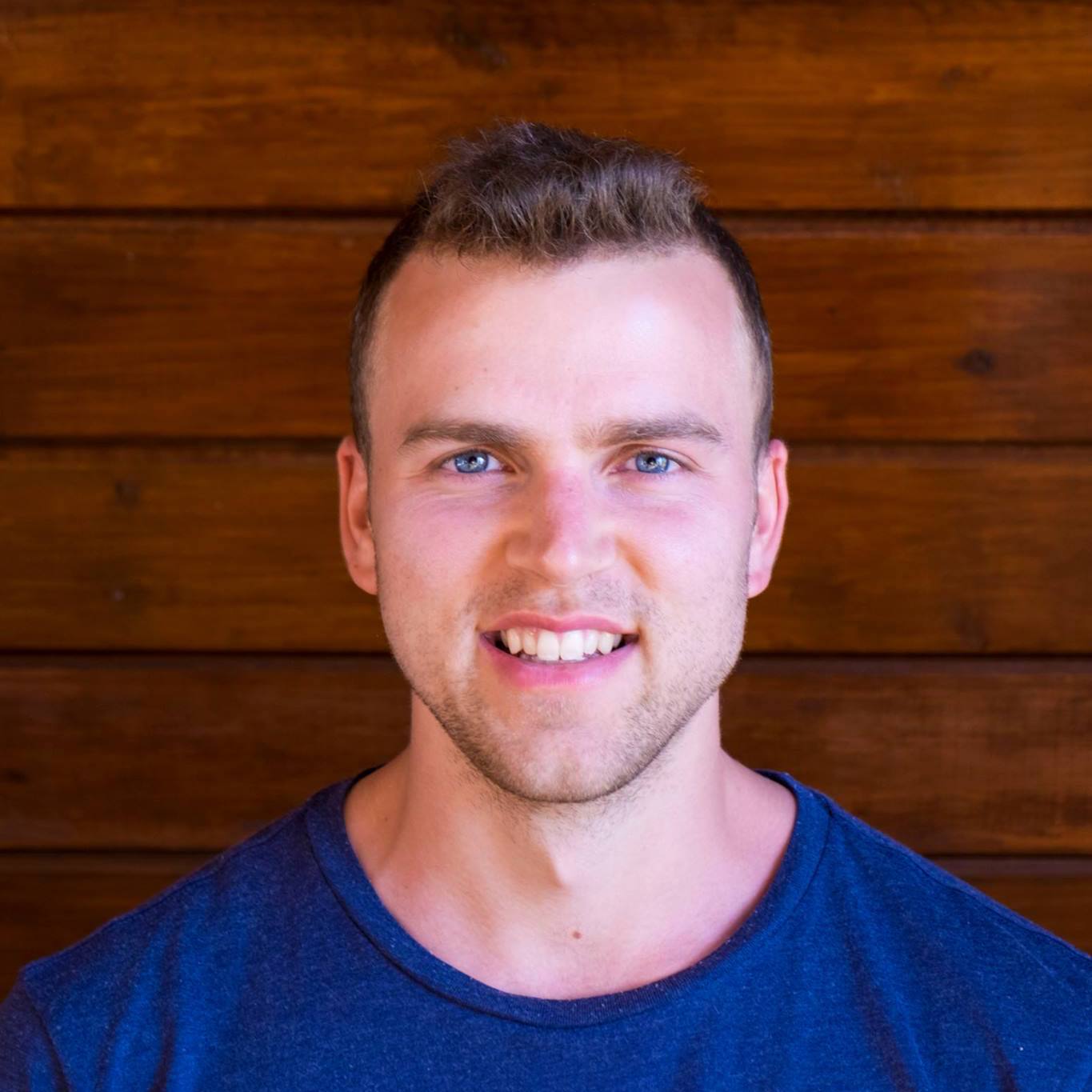 The Andalusian accent was one of the toughest accents for me to get my head around. Yet it is one I encounter regularly in day-to-day Spanish life (and I live in Valencia!). This course has been amazing for getting accustomed to it, which, in my opinion, is key for gaining fluency - being able to adjust to and understand whatever accent is thrown at you! Hearing multiple speakers from different regions of Andalucia is hugely valuable, and I really enjoyed the lesson on history and the linked activities. Antonio himself is really clear and easy to follow (try some of the sample lessons to see what I mean). I can't recommend it highly enough, especially if you are an intermediate speaker looking to get to the next level .
- Brian, ingeniero de software, Irlanda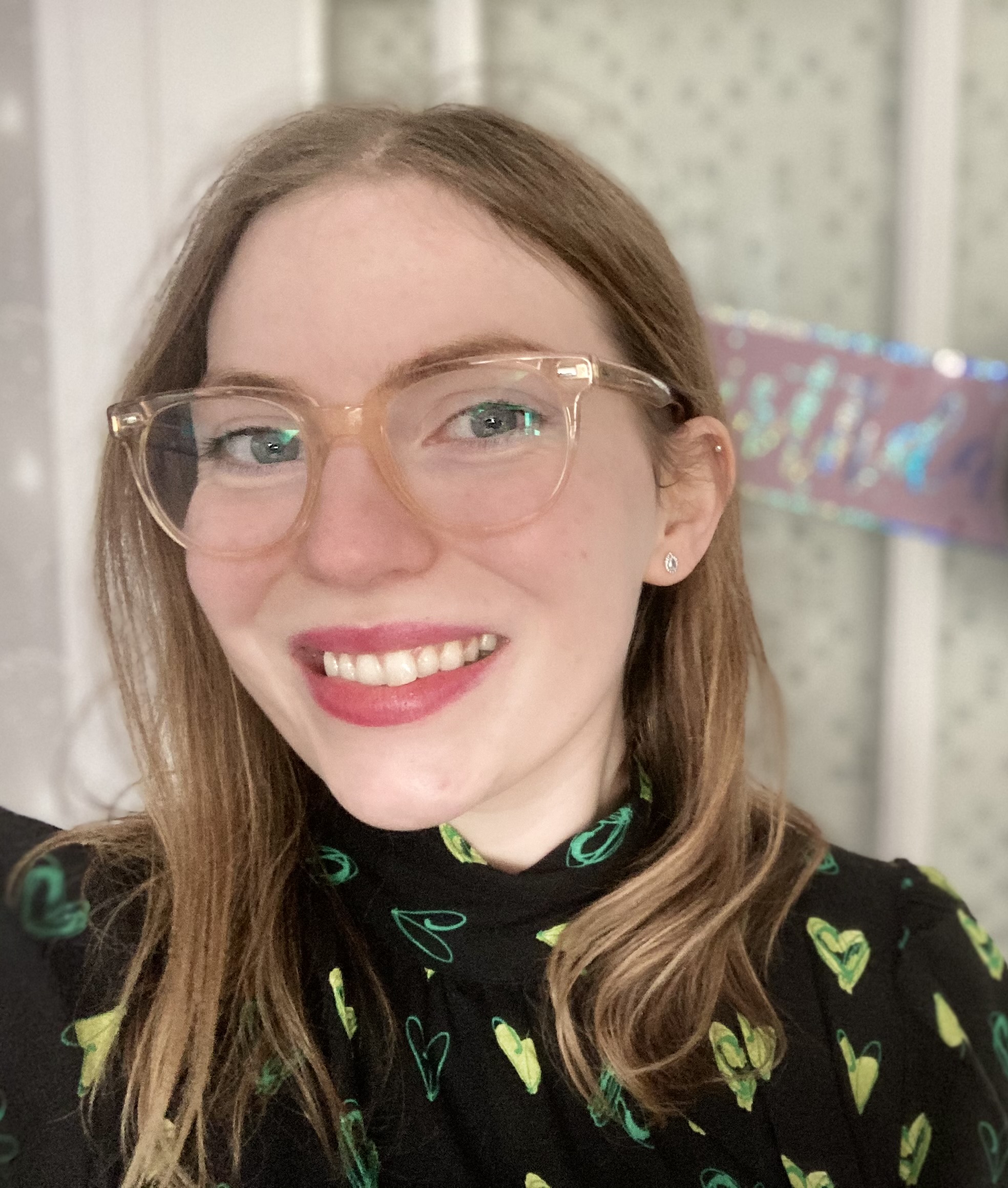 I've really enjoyed this course! It's been so helpful to have common characteristics of 'el andaluz' explained in such a clear way and with audio examples from different provinces. The way Antonio has structured the course around topics like local food and music kept it really interesting. It's now so much easier for me to listen out for 'andaluz' characteristics in everyday conversations and I can definitely better understand people I meet here in Seville as a result. I'd highly recommend this course for anyone interested in finding out more about Andalucía and its culture, and especially for anyone new to Andalucía who may be struggling with understanding the local accents.
- Gemma, Marketing Manager, Escocia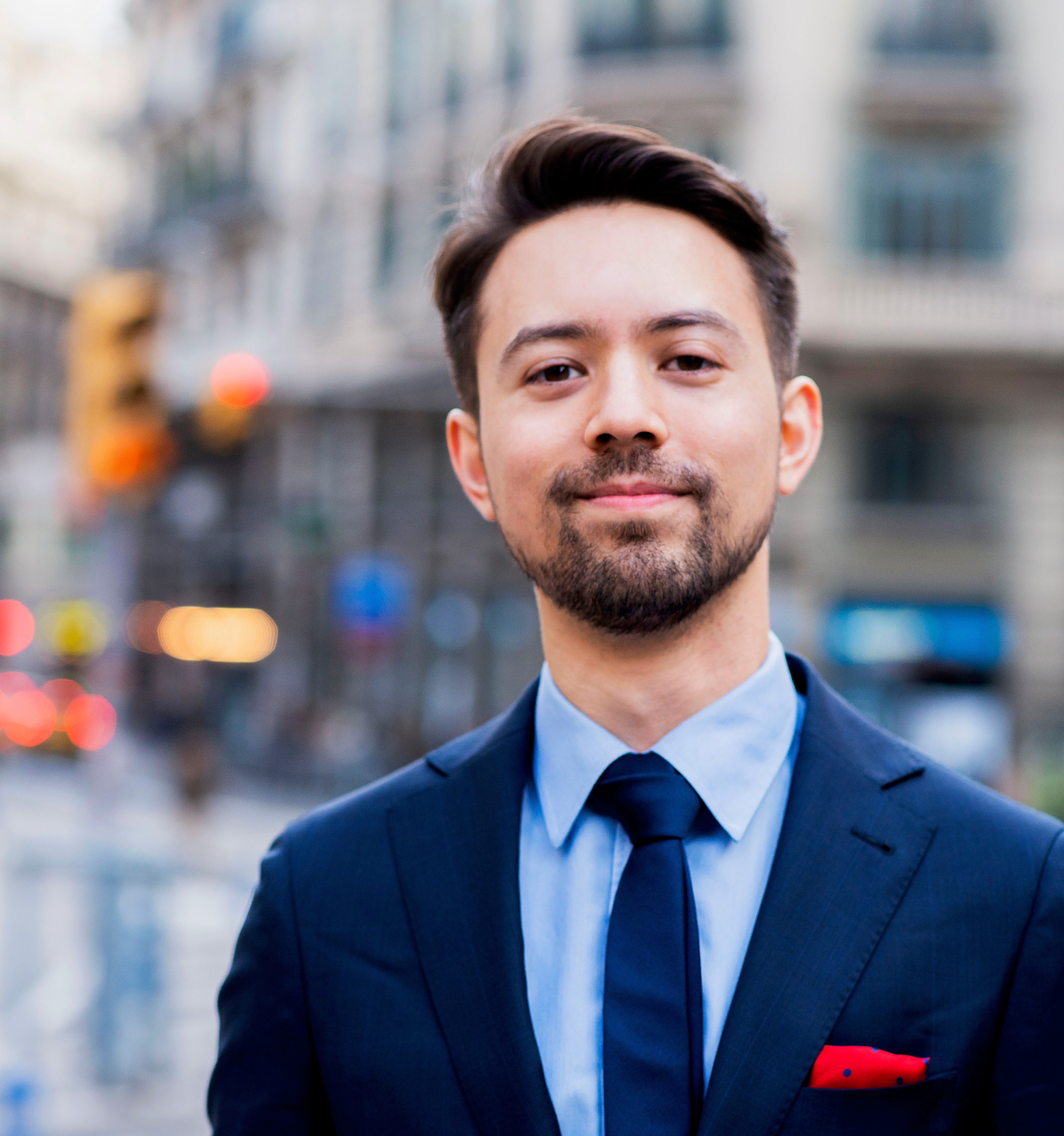 Superbe classe ! La première partie qui présente ce qu'est l'andalou est super intéressante, on sent qu'il y a eu un vrai travail de recherche derrière ! Les petits quizzes à chaque fin de vidéo sont bien utiles aussi pour mieux se rappeler de ce qui a été mentionné ! Ceci étant dit, selon moi, le meilleur de ce cours c'est toutes les autres parties qui suivent. Il y a beaucoup d'audio pour pratiquer sa compréhension orale grâce aux 8 intervenants d'Andalousie, et les activités d'après (questions, transcription de l'audio, et le glossaire) aident à vraiment assimiler le tout. En résumé, un cours très bien présenté, intéressant, et qui m'en aura plus appris sur la culture andalouse ! Je sais où je voyagerai à mes prochaines vacances haha ! ¡Muchas gracias Antonio!

-
Julien
,
estudiante

, Francia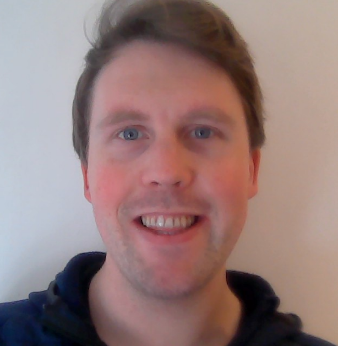 When I lived in Huelva, Andalusia, I struggled to keep up with the conversations in Spanish. I was nervous of not being able to understand the accent and ended up wasting a lot of valuable opportunities to practise and meet new people. To overcome this, I looked for help and that was when I found the "Entiende el acento andaluz" course. Two of my favourite features of this course is how I can access the videos and cultural glossaries anytime I want , as well as having audios with accents from all over Andalusia. This course has given me the confidence to understand the accent and appreciate the culture behind it. I may not have an Andalusian accent but 'illo', now I can understand it!
-
Stephen
,
profesor de inglés, Irlanda
¿Cuánto vale comprender a millones de hablantes hispanos?
El valor de este curso es incalculable. ¿Por qué? Porque te ayudará a entender a hablantes de Andalucía, Canarias, Cuba, Puerto Rico, República Dominicana, Venezuela, Colombia...
Así que el valor no lo sé. No puedo saberlo.

Pero sí sé el precio... Puedes obtener estos resultados por solo 79,95 € 🤩 (+ VAT, depende de tu país).
🥳 Consigue un descuento del 30 % por el Black Friday hasta el 27 de noviembre. ¡Pagarás solo 56 €!

Your Instructor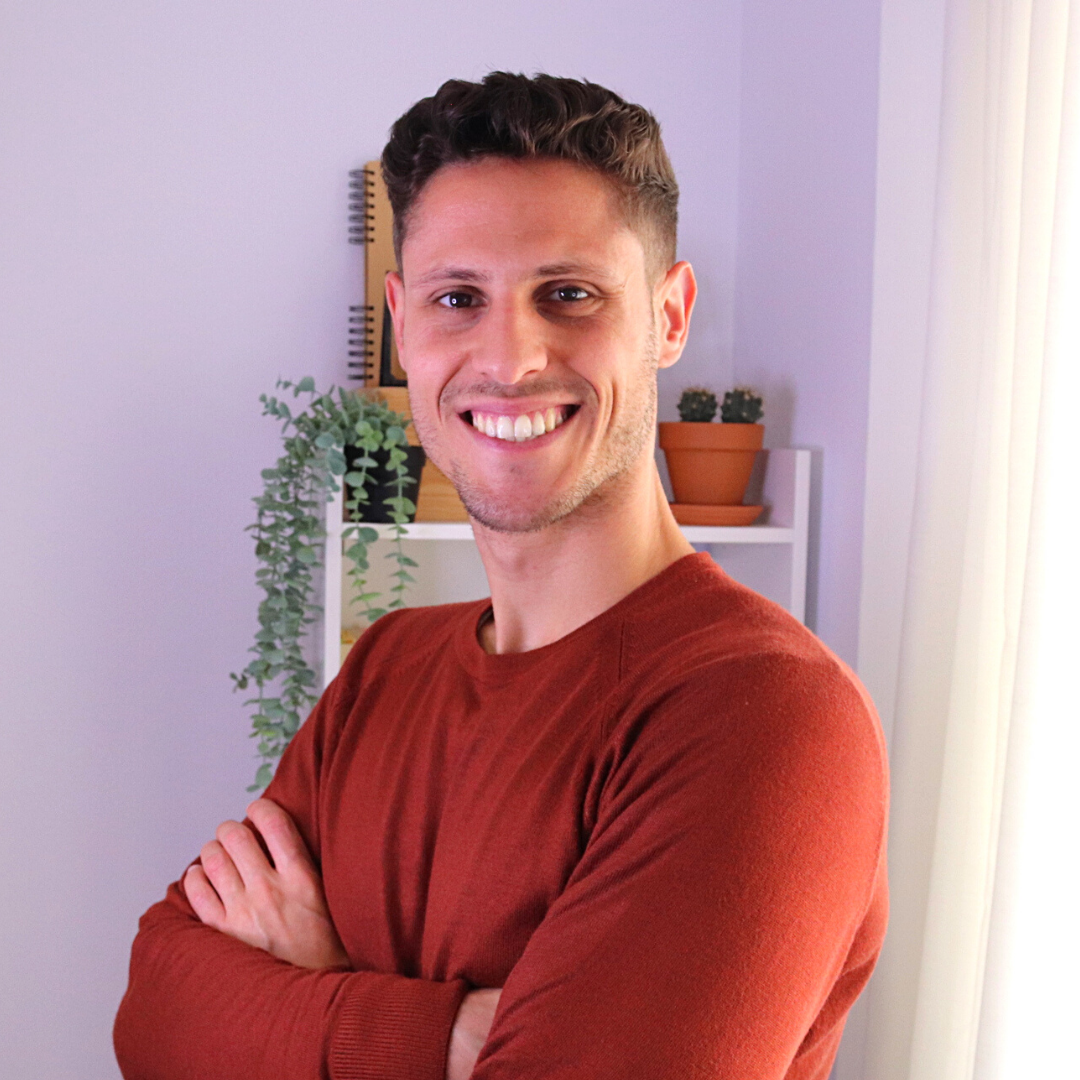 ¡Muy buenas! ¿Qué tal? ¿Cómo estás?👋
Me llamo Antonio. Soy profesor de español para extranjeros y fundador de Spanish with Antonio, una plataforma en línea de enseñanza de español.
Mediante vídeos de Youtube, el podcast Andalusian Spanish to Go y cursos en línea, ayudo a miles de estudiantes a progresar con su español.
Además, me apasionan los idiomas (hablo inglés, francés e italiano), los libros, el deporte y los viajes.
He vivido y trabajado en varios países y he descubierto que lo que más me gusta es enseñar mi propia lengua, el español 🌎
Frequently Asked Questions
When does the course start and finish?
The course starts now and never ends! It is a completely self-paced online course - you decide when you start and when you finish.
Will I have lifetime access to the course?
Yes! After enrolling, you will have unlimited access to this course for as long as you like - across any and all devices you own.
What if I am unhappy with the course?
We would never want you to be unhappy! If you are unsatisfied with your purchase, contact us in the first 30 days and we will give you a full refund.
What type of Spanish will I learn?
You will learn Spanish from Spain, specifically the Andalusian variety.
¿Cuál es el precio de esta experiencia?
El curso cuesta 79,95 € (+ VAT, que dependerá de tu país).